The next on the list of remaking will be another guy! ~
So, as i said last month, next on the list is a guy, and you might have guess it, it's my OC. KanP! Or his real name, Sol.
Yeah, thats right, i redoing my lore characters from my solo, but not main character? Well...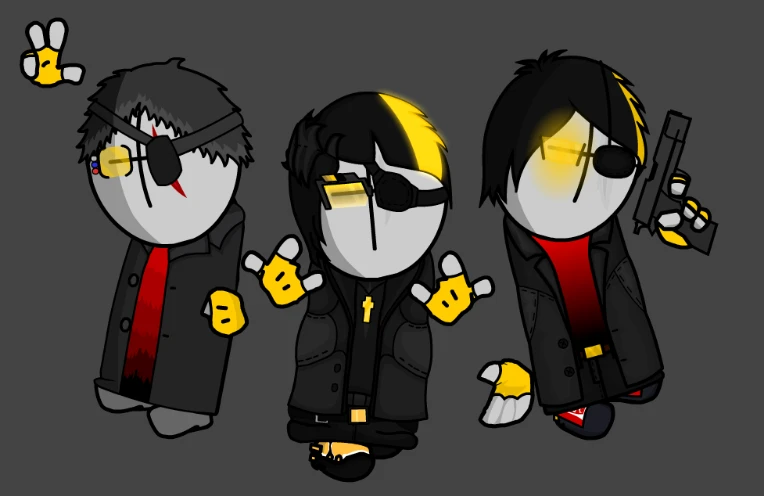 (From left to right - the original, the newest and the best)
This will be long, so prepare the reading glasses lol. "The Original" as it stands for the name - my original idea for oc with red gradient shirt and a jacket. "Original" was made back in early 2019, so you might see it in bad quality, like my all sprites from early 2019 xd.
Next on the upgrade is "The Best". This version have special place in my heart, especially jacket with design, and a yellow-golden line on the hair that make the core for my oc. This version holded from late 2019 to early 2021, a long period i should say. Some things have been improved, but some places need more "stuff" and "made by me and not recolored stuff". Gradient shirt needed rework...
But in early 2021 "The Newest" was finished. When i finished it, i didn't saw any errors and issues that i see right now. Complete change from my "Original" and "Best", removed the red gradient shirt, changed the jacket once again, finaly managed to make my own shoes, and not recolored... Hair is complete mess, a lot of not needed stuff, it was not good. It looked like i missed something, something that i shouldn't even miss at all costs. And after 2 months, i figure it out what i missed.
And the answer is simple.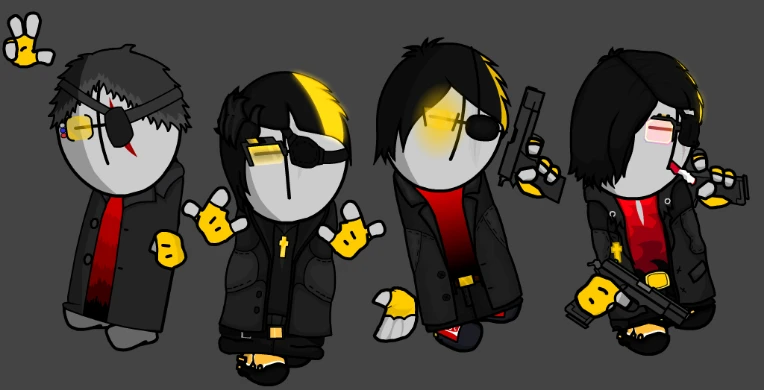 (From left to right - the original, the newest the best and the mix)
Combining.
What i needed is just combide my 3 works in 1 mix of good things i did for 3. And thats how i did it.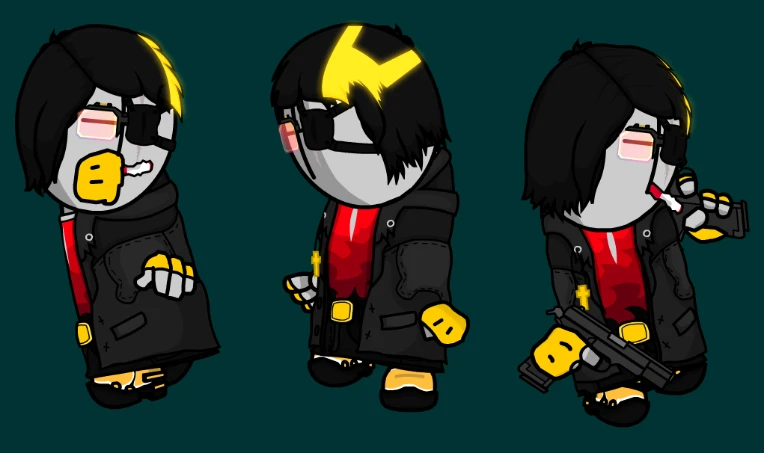 (The mix)
I took red gradient shirt from "Original" and reworked it as i wanted.
Managed to make a decent hair like "Best" had.
Changed the jacket once again like i did with "Newest".
I kept the shoes, because they fit for this version, but the monocle not. Monocle was reworked. And not only monocle!
I reworked personal weapon of choise for my OC - Umarex Browning Hi Power Mark III
And not only reworked, but drawed a 3 versions of it! The basic black, the half-gold and the full gold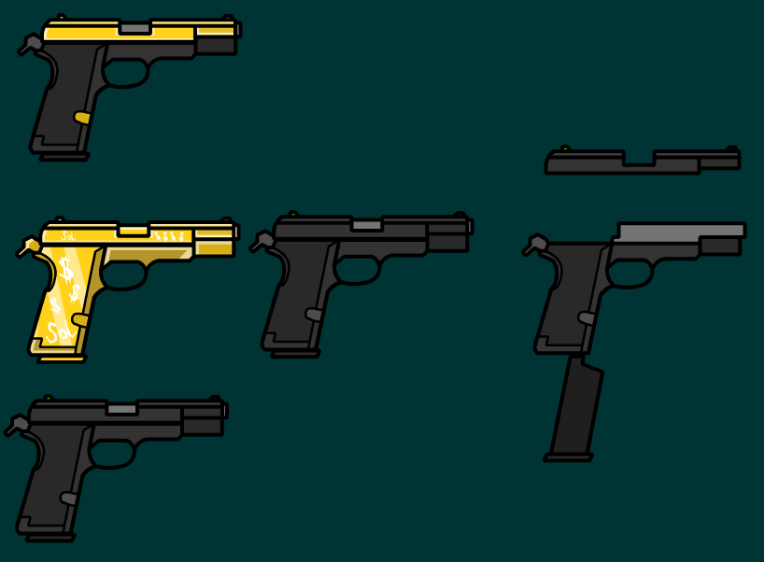 (Umarex Browning Hi Power Mark III - 3 versions)
So yeah, thats about it. All what i wanted to show you i showed. But this one is SPECIAL post, so, let me do a little thing for this SPECIAL post ~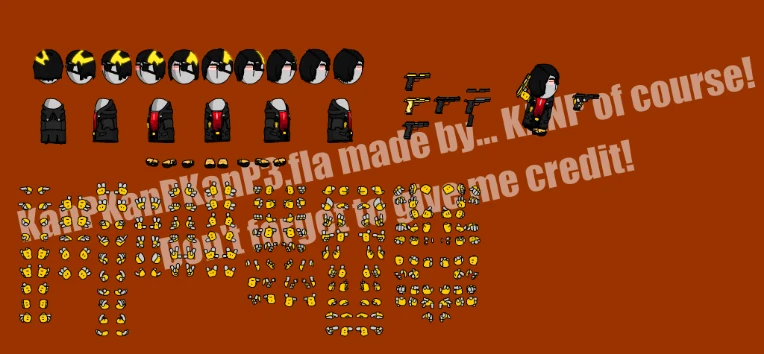 https://www.newgrounds.com/dump/download/143db7882709ecf57d739bccc9f939ed
That's right! I'm sharing my mix OC sprites, because why not? After all it's a special post, so, have a good animations with it! But don't forget to mention me!
Oh, one last thing, next on the list is a guy! So -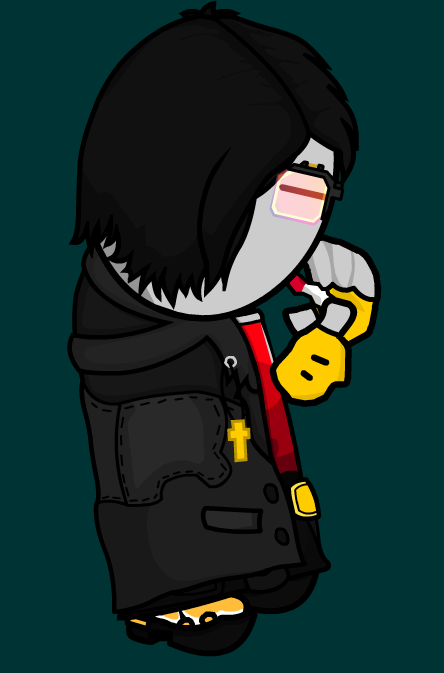 Stay safe out there!